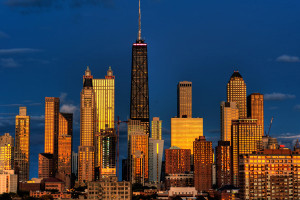 See full report here: February 2014
Chicago Association of Realtors It's tempting to confuse market normalization with a possible slowdown.  But those equipped with high-quality MLS data know better.  As mortgage delinquencies fade, banks are listing bargain-priced product less often.  That means investor activity – which accounts for a substantial market share – is moderating.  That's not to say that rates and prices aren't still attractive to owner-occupant buyers.  They most certainly are.  Some short term volatility is expected as part of a normal market readjustment.
New listings in the city of Chicago were down 15.2 percent for detached homes, but increased 6.4 percent for attached properties. Listings under contract decreased 0.1 percent for detached homes but increased 4.5 percent for attached properties.
The median sales price was up 13.1 percent to $140,500 for detached homes and 10.1 percent to $219,000 for attached properties. Months supply of inventory decreased 34.5 percent for detached units and 28.4 percent for attached units.
The economy has more or less shuffled along, despite some climate-induced surprises to job growth and new construction.  There is no denying the fact that we've now seen 47 straight months of private job growth, creating 8.5 million new payrolls. There's still work to be done. Thankfully, with such low inventory levels, many builders are bullish on new construction.  The spring market is budding and it should be an interesting one.