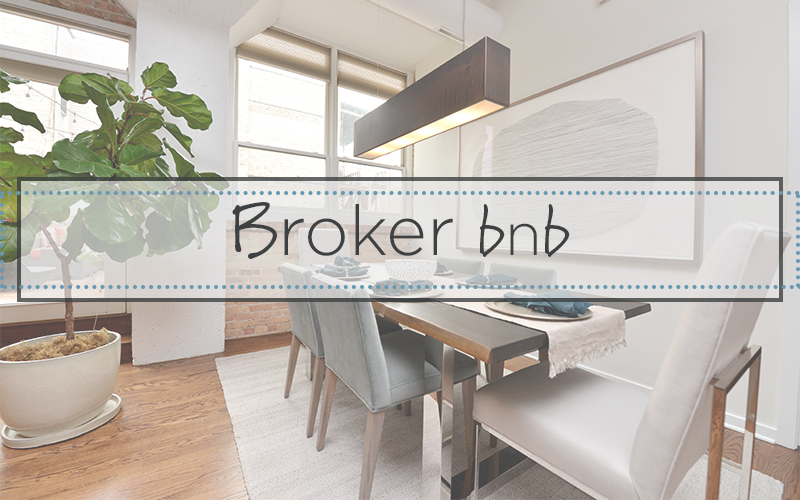 By Emma Gonzalez, photos by Janet Fitzpatrick
What are the most important parts of a home? Ask several different people and you might get several different answers. We all have rooms and features that we are on the look out for. If House Hunters has taught us anything, it's that we all have a list of items that we want for our homes. Sometimes, we just need to envision home as well. In this blog series, we are focusing on two of the biggest features that we often hear the most about: bedroom and 'breakfast' aka the kitchen.
BrokerBnB will take you through the intimate spaces of sleeping and eating. Enjoy pictures of our beautiful listings and see the space where you can possibly call home. In the age of apps like airbnb, we want to bring the listing to you so you can view the details and envision home. 
 About 1158 W Armitage Ave. Unit 302 
Welcome to Hedman  Lofts, a well maintained condo building in the heart of Lincoln Park. Nestled in the Armitage Boutique District, 1158 W Armitage is near an abundance of cute little shops, fine dining, and cozy cafes for your enjoyment. With the fall season upon us, 1158 Armitage is located in a very scenic neighborhood to fully enjoy the season.
The Kitchen 
The kitchen has always been described as the heart of the home. We spend hours perfecting dishes for the holidays, exploring the fridge for a nightlight a midnight snack, use the islands as a paradise of food for potlucks, and create memories that can last a lifetime.
Open floor plans can be particularly intriguing by tying your living room to your kitchen. When you are working on whipping up a kick snack for game day, you can still converse with your family and friends. 1158 Armitage, offers an extensive, stunning floor plan to meet those needs. Even a space with a classy dining room table, open to the kitchen and the living room – decorated with a fireplace. With stainless steel appliances and Italian marble counters, 1158 Armitage Unit 302 will help you capture the best parts of living.
The Bedrooms 
1158 Armitage is definitely a spacious home. With three bedrooms, you can have the adequate space for your family and friends. A true home to grow in. The master bedroom is truly a suite with a California closet that can house your shoes and all your prized clothing items. The master bathroom is also completed with Italian marble,  a double vanity, and a gorgeous pedestal tub with a separate shower.
Enjoy a dedicated seating area in your master suite. Envision a cool, Chicago fall day or one of our rainy weather storms. This sitting area is perfect for relaxation, nestling up with a new book, or even a workspace in your bedroom that is closed off to the rest of the place. The master suite also has that second private terrace, which is accessible through the room. With Chicago's weather, you can be soaking up sun or feeling a cool breeze.
The other two bedrooms are also great spaces. With windows and hardwood flooring, the possibilities are endless. Whether it is your plan to utilize all three bedrooms, or fill them with other aspects of your life (like a home office, playroom, or even a home gym), 1158 Armitage is generous as a home for your creativity.
The Space
2 parking spots closest to the lobby entrance
Well maintained building
Common roof deck space with amazing views
Additional private terraces
In unit washer/dryer
Located near the brown line and other forms of CTA
Amazing location in Lincoln Park
The Price
Offered at $998,000
Assessments are $754 a month including heat, water, gas, common insurance, security, exterior maintenance, and scavenger